I'm still recovering from SHRM18. There were so many memorable experiences that it's hard to capture them all. I had the chance to see old friends, meet some folks who've I've only known through social media and also meet a ton of new people. If you haven't gathered my focus yet, the SHRM Annual Conference, and any HR event for that matter, is about the people.
I was in a very unique position this year in that I spoke at two Mega Sessions during the conference. They're called "mega" because the room you are in is usually vast. I mean it. Vast !! I scoped out the room for my first presentation the day before people arrived for the conference and it took my breath away. No one was even in the room yet. As the time arrived for me to speak, the room filled up. The entire room and there were folks outside the hall in an overflow section. I was geeked by the turnout and a bit anxious to be honest.
I don't normally like to talk about when I present because I consider it an honor any time I get an opportunity to do it. There's no greater thrill than to speak to my peers. That's a fact.
After the first presentation, I was overwhelmed by the response. I couldn't leave the room for many minutes. I was floored by the people who came up for a hug and some reassurance. There were many laughs and tears shared. I was surprised by how many people stated that they were considering leaving HR, but they were reinvigorated and said they'd stay in the field after I spoke. That is humbling beyond measure. You have no idea.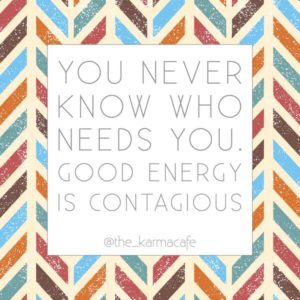 You never know how you'll be received if you have the opportunity to speak at an event. I never take it for granted. I heard several people say they just were glad to hear something positive for a change about the work they did. It seems so simple, but it is unfortunately missing in our profession. Instead of lifting each other up, we spend more time criticizing and tearing down our circumstances and the people we work with. It still floors me that there are so many HR peers who spend so much time being discouraged.
The second day was even more overwhelming than the first. I spoke after the final keynote and it's when many attendees head home. The next room was overflowing once again. It was hard to hold back tears just looking out over the crowd. Once I was finished, I had to do my best to get back to the SHRM Store to do the other surreal thing I get to do now – sign books. However, I needed to make sure to get back. As I was leaving, the most amazing encounter happened.
A young man asked to talk with me and he saw I was in a rush. He introduced himself as Usman from Pakistan and he just wanted a few moments of my time. I asked him to walk with me, and he was kind enough to oblige. He told me how exciting it was to hear about having HR be people-centric, and it's something he wanted to see happen where he worked. He told me he was going to buy copies of my book for his entire staff. I was crushed by this. Others had done this (also amazing), but he was going to buy 38 copies and take them home to Pakistan from Chicago !!
He was kind enough to stand in line with others and I asked him to wait to be the last person because of so many purchases. He agreed and then he called a member of his team in Pakistan to get the names of his staff. She worked to get the names and asked for ten minutes to get him the names. It was 11:00pm at night where she was !! She sent a list and I sat with Usman and personalized each book.
Then . . .
We ran out of names and he had six copies remaining. He said that one was for him and the other five were for people that he was planning to hire in the future. They weren't even on his team yet. He said that he wanted them to have the same positive message to work from as the people they would be joining.
You see, you never know . . .
This week make sure you encourage the people who come into your life at work, at home, at school or out in public. They long to be like the people I met. They want someone to believe in them and they want to belong. You can make that happen. You may be the one connection that makes a difference.
You never know !!
Originally published on Everyday People blog.
The SHRM Blog does not accept solicitation for guest posts.