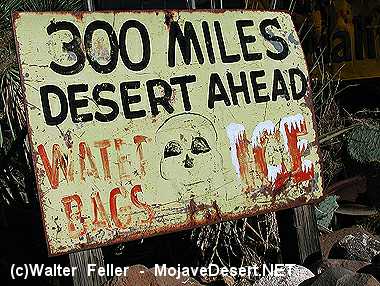 There I was, at a steak house on the Vegas strip, with 4 Brits and a German who couldn't pronounce Mojave.  They had, as I had, driven into Las Vegas from Los Angeles, through the mountains and desert, a couple of days prior for HR Tech 2011. 
That dinner was one of many highlights for me during a few days spent speaking at HRevolution and covering the HR Tech 2011 Conference.
I was very impressed with the unconference conversations and sessions at HRevolution.  The planners did a great job, and it was an excellent way to kick off the week on Sunday.
Monday and Tuesday, at HRTech, I did briefings with sixteen HR technology vendors, and chatted with several more.  I found some really cool tools and ideas that are helping me to shape an opinion of the future of candidate experience and employee engagement.
In spite of a slightly dry "Awesome Tools" presentation to close out HR Tech 2011, I came away inspired and impressed with the conference and many of the vendors involved.  Check the #HRTechConf hasahtag for the tweets from the event.
First, some thoughts:
Everything will be scored.  Soon.  When we first started thinking about how Klout and other social influence measurements could effect hiring, there was a great deal of skepticism.  But Klout is now a major factor in many ways.  I think we will see scoring for everything from culture fit to skill set in the near future.

Think about it.  We already have the assessments.  But now candidates and employers alike will be given scores and matching numbers for each job.  And most of it will be candidate self-service style on the front end of the application process.   A candidate will know, before he even fills out an application, if the job and company are a good fit, and how much he or she is worth in the organization.  I think we will even be able to give the candidate what their career trajectory within the company will look like based on their history, social influence, etc.

Link your job board profile to the assessment, answer a few culture questions, and, BOOM, you have a score that includes social influence, culture fit, skill level, salary worth, and probable career trajectory, laser targeted for each applicant.

No one is quite there yet.  But the pieces are there, or getting there, in several tech firms I spoke with.  When someone puts it all together we are in for a major shift.You can't create culture with technology.  There is a great deal of focus on employee engagement right now.  I am a fan of the concept.  I also think applicants should be treated the same as if they were already in the organization.  The "candidate community" should be the same as the "employee engagement" platform.  There should be no surprises once an applicant is hired.

But I don't believe you can create culture with technology.  And that seems to be what tech firms are implying is possible.  I still believe that if you want to engage employees, give them interesting work, reasonable pay, and good feedback.

Enterprise-wide engagement, collaboration software, fitness programs, etc. all help to create a good story.  And they are generally appreciated by employees.  But not having those things doesn't equal boredom or dissatisfaction in your job.
I would love to hear your thoughts on my thoughts...comment if you have some, please!
Some companies I talked with that piqued my interest:
This blog was originally posted on Fishdogs.
The SHRM Blog does not accept solicitation for guest posts.