A new workweek is upon us. I'm sure it's going to be filled with both challenges and opportunities. If you're like most people, you probably feel that the challenges far outweigh the opportunities. That may not be the case, but it gives you the illusion that you're going to be better at your job because you feel that solving problems is why you exist.
I think taking this position is difficult personally. If our days our chock full of a majority of challenges, then how can we see any glimmer of hope? I don't mean to make light of the conditions of other's lives. That would be short sighted and presumptuous.
I want to throw something out there that may seem naive, but I find it to be true. In the midst of all that is swirling around us, we have a choice on how to start our day. Every. Day. We can either make the conscious decision to be positive or not. I used to think that the choice was positive or negative, but that is too much of a generalization.
Choosing to be positive frames everything even in the middle of legitimate challenges. It's not naive, but it is difficult. Most forces in our personal lives and our lives at work want us to focus on what's wrong as the point where things start. That gives us a jumping off point to move away from because the less something is broken, the more we have a sense of accomplishment.
In HR we are constantly surrounded by people. People who are going through life just like we are. It's easy to hear how people are facing their days and become sarcastic and embittered. You get tired of the unending waves of struggle. There doesn't seem to be a viable way out. So, you get swallowed along with it.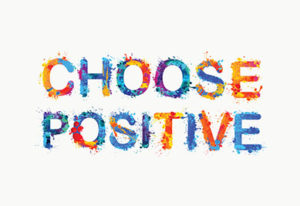 Choosing to be positive changes the playing field because you don't enter the encounters you have with others as something you're obligated to solve. You may get a chance to be part of a solution, but it doesn't have to be your only purpose. When you approach others expecting things to be positive regardless of what you come across, you put yourself in a position to be available. That, honestly, is more than most people expect when it comes to daily interactions.
I know this is a big ask, but I want to put an option out there for others. There needs to be something for you to latch on to because what you do matters. When you spend time with people you may be the one spark that turns the tide for them.
This week choose.
Originally published on Everyday People blog.
The SHRM Blog does not accept solicitation for guest posts.