As a HR department of one, you are saddled with administrative tasks but have the desire to participate at a more strategic level. The executive team expects CHRO depth of knowledge and employees want answers to their questions now. Finance wants benefit bills yesterday and Operations needs new candidates. How do you navigate to meet the needs of all your internal customers and still get your job done? Learn tips from a former sole practitioner and consultant to small businesses. This #SHRM18 session with Lori Kleiman will help #HRDOO's Determine the strategic position of HR in your organization.
Learn to set priorities to get results.
Manage your vendors to get the help you need.
Embrace technology to ease the administrative burden.
Q1: I love your description of your session to Control the Chaos -  One of the biggest challenges as a solo HR Department of One is achieving balance between the tactical and the strategic responsibilities of the role. What practical tips to you have for us to put down the fire extinguishers to become less reactionary and more strategic? 
A1: I believe it's about not allowing others to set your priorities and create the fires. Just because an employee is at your door wanting information, a form completed and time to talk, doesn't mean you have to drop everything and serve their needs. In my book I talk about a pyramid of HR activities, tactical  functional and strategic. Then I ask the HR DOO to think about where they are today and where they want to be. Not everyone wants to be strategic and we have to respect that. I just ask people to be sure their vision of HR is aligned with the vision of their leadership team.
Q2: Some fellow HR DOO's ask me - how do I get to be strategic when I'm always putting out fires? What's your advice to them? How can we set priorities to achieve results? 
A2: Setting priorities is step one - and then being sure those priorities are aligned with your leadership team's goals. Your priorities have to focus on the business needs first, the customer service you provide to employees is essential, but may not be a priority. Once you know where the organization is headed, your actions have to align. Be sure the fires that you are focusing on have an element of true urgency to the business and will pose a risk or compliance issue if not dealt with in the moment. Otherwise, consider the proper time and place to address the issue and move on.
Q3: One of the common issues in a Department of One is having the time to do it all. Do you have any time management tips or tricks for the Department of One practitioner to offer advice on "doing it all" and having time remaining for "thinking time" or strategic aspects of the role?
A3: One of my favorite time management tips is the example of "Boulders, Rocks and Pebbles". The boulders are those things that are the large projects you have to take care of and should be calendared in your day where you are setting time aside to work on them. Go to a conference room or work from home if you have to, but be sure that time is secure. The rocks are those activities that have to get down, and again take up blocks of time, like processing payroll. Finally, the pebbles are the little tasks we have to complete and we can just fill those in when we have time between all the rocks and pebbles. There are great videos on the topic on You Tube…check it out!
Q4: Even with the best time management, we still can't do it all on our own.... How does an HR DOO know when it's time to use outside help and call upon a vendor? What are some good selection strategies? When making the decision, how do we decide what to outsource first?  
A4:  I say outsource as much as you can that isn't strategic. In many of my programs I speak about the importance of vendor selection. When looking for a vendor be sure that they are coming to the table as part of your team, not just to sell you something. Do they have technology that will simplify working with them? I require all vendors to meet annually to review the agreement and realign who is doing what and what services you need. The relationship with your vendors should evolve as you get to know one another. What to outsource first…Payroll. Any DOO that is doing payroll in house is missing the amazing functionality of the system going far beyond writing checks and filing taxes.
Q5: One of your tips is to embrace technology... This is another great time-saving tip to help an HR DOO to achieve results. What are some tips you recommend for how to use technology for our benefit? 
A5: Mostly - have your employees use it! There are certain employees that will need your help, but for instance there is no reason for HR to change an address in benefits, or order id cards any longer. Employees can access the system and do that for themselves. Have great step by step instruction guides available and when an employee asks for help, give them a guide. If they can't get it to work, ask for screen shots of the issue and then tell them what to do - don't just give in and do it for them! Reports are another thing - don't just run reports because you've always run them. Use technology to set up reports that drive action, and use the data in the reports to send thoughtful recommendations to the leadership team. They often don't care about the data, they want your interpretation and suggestion.
All HR Departments of One will benefit from the session Control the Chaos: Four Steps to Excelling as a HR Department of One on Tuesday 06/19/2018 10:45 AM - 12:00 PM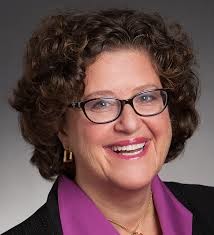 Lori's background as an HR professional, business owner and consultant gives her insight into how HR and executives can work together to achieve business goals. Lori regularly speaks nationwide for executives and HR professionals on a wide range of programs, from critical HR updates and best practices, to aligning HR with your business. "Business leaders need HR to support their growth, not just be a cost center," Lori says. This is her mission for every workshop, breakout session and keynote address. She also ensures participants learn practical tactics, have fun, and leave with action steps in hand. 
In addition to running the HR Certificate program at Oakton Community College and teaching HR courses at DePaul University, Lori authored Fire HR Now! Working with HR to Shape Up or Ship Out and HR You Can Use: The Five Ws of HR. She received her master's in human resource management and is a certified Senior Professional in Human Resources. Follow Lori on Twitter @LoriKleiman.
Originally posted on Mary William's LinkedIn blog.
The SHRM Blog does not accept solicitation for guest posts.